Fox Business: Fed Economist Argues Negative Interest Rates Needed to Boost US Economic Recovery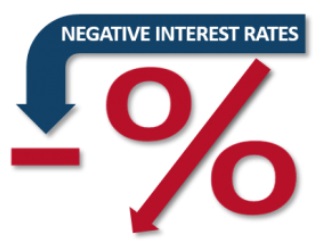 Article by Megan Henney in Fox Business
The Federal Reserve is all but guaranteed to keep interest rates at near-zero during its two-day meeting this week, but according to one central bank economist, policymakers should consider deploying negative rates.
Sending rates into negative territory would ensure the U.S. sees a sharp and broad economic recovery, or what's often referred to as a V-shaped recovery, according to a recent paper published by St. Louis Fed economist Yi Wen and Brian Reinbold, a research associate.
"A combination of aggressive fiscal and monetary policies is necessary for the U.S. to achieve a V-shaped recovery in the level of real GDP," they wrote. "Aggressive policy means that the U.S. will need to consider negative interest rates and aggressive government spending, such as spending on infrastructure."
Wen and Reinbold argued that negative interest rates would have to stay in place even when the crisis ends.
The Fed responded to the pandemic by taking a range of extraordinary actions to support the economy on top of cutting rates, including purchasing an unlimited amount of Treasurys (a practice known as quantitative easing) and launching crisis-era lending facilities to ensure that credit flows to households and businesses. It has also said it will buy corporate bonds and lend to states and cities.
In the past eight weeks, the Fed has pumped nearly $2.9 trillion into the economy, and its balance sheet has expanded to $7.1 trillion, a record ...
To read this article in Fox Business channel's website in its entirety, click here.