Money & Markets - Peter Schiff: Nobody Is Going to Buy the Feds BS Next Time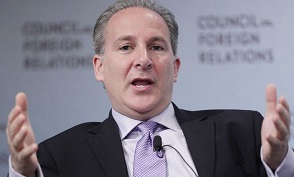 Articles By JT Crowe in Money & Markets
Economist Peter Schiff has long been lambasting the Fed for its easy money policies the past several years, and he predicted the U.S. central bank would soon end its balance sheet roll-off, which it confirmed will happen this September.
The Fed also announced it was pausing its two planned interest rate hikes for 2019, a complete 180 from just a couple of months ago.
"As I predicted, they are not telling the truth. The markets can't handle that," Schiff said. "The Fed is not telling the markets, 'We're not raising rates because the economy is imploding because of all the debt that was accumulated when we kept rates so low. Now we can't raise them. Or we can't continue to shrink the balance sheet because the budget deficits are blowing out of control.'"
To read this article in Money & Markets in its entirety, click here.