Business Insider: The Fed Will Only Stop Tightening if There's a Recession, Citi's US Investment Strategist Warns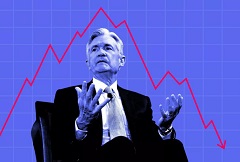 Article by Jennifer Sor in Business Insider
The Fed is only going to stop tightening if the US tips into a recession, and investors are stretching if they're hoping for a pivot, according to Citi's US investment strategist Kristen Bitterly.
"We have to ask the question: what would change the Fed's trajectory? Well, as long as the employment numbers remain strong, they are not going to change path from here," Bitterly said in an interview with Bloomberg on Monday.

To read this article in Business Insider in its entirety, click here.