Market Watch - Dennis Gartman: It is Time to Sell... Finally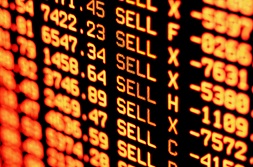 Article by Shawn Langlois in Wall Street Journal Market Watch
When we checked in with Dennis Gartman of the Gartman Letter back in the summer, he wrote about how investors could potentially see "stunning" gains that carry the Dow Jones Industrial Average past 30,000.
At the time, the blue-chip gauge was trading around the 25,000 level and would approach 27,000 before the October gutting came along. Now that stocks seem to have found their footing in November, Gartman is out with another call.
"We are 'officially' going to recommend short sales of equities on this rally, something we've obviously refrained from doing thus far and something we have been correct in avoiding to date," he wrote in an excerpt posted on the Zero Hedge blog. "We do not make this recommendation lightly, but we are making it nonetheless. It is time to sell… finally… patience having been rewarded."
Gartman, hailed by some as the "Commodity King," acknowledges the recent surge has shown positive internal metrics, such as bullish market breadth and strong volume to the upside.
But that's not enough to keep things going, apparently.
"We are going on the record as stating in the most certain of terms that those who are long of equities must… absolutely must… reduce their exposure materially by selling into this strength," Gartman wrote, adding, however, that he's not prepared to risk more than 2% on this initial test of the short side.
"If we've learned anything at all in our nearly four- and one-half decades of being in the markets it is that risking more than that sum is a loser's game," he said. "And we chose never to play upon that larger, more extreme field."
Of course, Gartman has plenty of company in the bear camp as we head toward the end of the year.
To read this article in its entirety on Wall Street Journal Market Watch, click here.