Glitters, but Not Gold: Fake Gold and Silver Coins 'Flooding' Market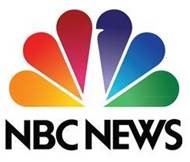 Fake News – Fake Markets - Fake Recovery
Now Fake Gold?
As if we don't have enough fake stuff to sort through in our lives, now we have to deal with fake gold?
During a past trip to the islands, we were visiting one of the local market places when a young teenage boy approached me selling 14kt gold necklaces. He was asking $20 dollars for the necklace. Well I knew it was not solid 14kt gold but being in a charitable mood I bought the necklace anyway. It was $20 bucks. A nice gift for one of my young kids who I was sure would lose it before their skin turned green anyway.
It could hardly be considered a crime to sell a fake gold necklace for $20 dollars. But selling fake gold coins for near spot price? – That's a different story!
According to an NBC report, fake gold coins are flooding into the United States. Many of these coins are manufactured in China, where making replica coins is not an illegal business. However, because the quality of these coins is so good, the unscrupulous are passing these fake gold coins off as real.
As reported by NBC News' Herb Weisbaum, in an article dated June 13, 2016 (Click here for full story) these fake gold coins can be purchased by the hundreds from internet sites like Alibaba.com. Doug Davis, founder and president of the Numismatic Crime Information Center, told NBC News, "A lot of these fakes are then sold on eBay, Craigslist, or through newspaper ads that promise a great deal on gold or silver coins."
According to the report, "Pawn shops are also being targeted. Eric Hoolahan, CEO of Bellevue Rare Coins, with several stores around the Seattle area, says criminals are buying these knock-off coins and trying to sell them to stores that may not know how to spot a fake."
These outlets are likely chosen by the criminal sellers to purposely fly under the radar. Pawn shops are notorious buy-low buyers. Small coin shops are also falling victim to these buy low opportunities. That's not a problem for someone selling fake coins. In fact, it is the perfect setup.
In the case of sites that accept such advertising for one-off coins or small lots, little vetting is done of each advertiser. As long as good customer service is reported to the sites and by the sites, these sellers appear golden. Unfortunately, and in too many instances, the crime is not discovered until the buyer tries to sell the coin. By then, fake sellers can be long gone.
You hear so many stories about dealers who sell coins but don't buy them back. Why would you buy back something fake that your client believes is worth even more money than when it was originally purchased? It may be prudent not to buy coins from anyone who will not make selling your gold as easy as it is to buy. It would be fair to say that such dealers, even if not outright criminals, are not well-connected to the real and very liquid precious metals markets.
To avoid becoming victim of the fake gold coin scams, these tips may help you make a good decision and when followed give you peace of mind while waiting for the right time to sell.
Tip #1 – Make note of how you came to know your dealer. A reputable dealer will likely have a good long-standing relationship with its customers, advertisers and other partners. Chances are that bad business practices would preclude shady dealers from maintaining good ratings at all the consumer rating services or advertisers.
Tip #2 – Find out where your dealer gets their coins. A reputable dealer will purchase gold directly from a mint or from mint certified sources. Coins obtained directly from mints like the Canadian Mint or U.S. Mint are guaranteed for purity and weight. These coins are considered legal tender coins which makes them self-directed IRA eligible.
Tip #3 – Ask your dealer if they have an IRA department. Good reputable dealers will have such a department and make it easy to use a portion of your IRA to purchase and hold precious metals. And because a third party custodian and depository hold your metals and examine them for you. For this reason, most of the unscrupulous dealers will not want to deal in retirement accounts.
Tip #4 – When purchasing gold or silver coins, be sure to ask about procedures for selling your coins when the time is right. Can prices be locked in by phone? Will the price be locked in instantly? How long will the lock hold? When shipping coins, how does the insurance work to pay you back if the metals are lost? A lot of the dealers dealing in counterfeit coins don't insure the package because the value isn't there. Be very careful if there is NO insurance placed on your package.
Tip #5 – Be sure to deal with a dealer that will buy back your coins. Dealers who have a long history of selling AND buying metals back from customers are likely not selling counterfeit gold or silver.
Tip #6 – How long has your Precious Metals dealer been in business? As a rule of thumb, you want someone who has been in business for at least 10 years. After a decade of business those dealers will have experience in spotting counterfeit coins. These dealers have also made it through some up and down cycles in the precious metals markets, suggesting a high level of integrity.
As the NBC article warns, "There's an old saying that can help buyers avoid problems: If you don't know coins, you better know your dealer." A comment made by Dana Samuelson of the Professional Numismatics Guild.
There would be nothing more disheartening than buying gold or silver coins to protect and grow your wealth, only to find that some day when you need or want to sell, the coins you have been holding for just the right time are worthless.
Multiple crises have put a great deal of stress on the average retirement account. It would be a crime to make the right moves to protect your wealth only to find out you have been cheated. If there is anything that history has proven to be real and not fake, it is the crises we have faced in the past and the real threat of another crisis in the future. To protect yourself from these, you need real money.
Click here for the article.