CNBC - UBS: The Globe is Headed for a Recession and Bear Market if This Week US-China Trade Talks Fail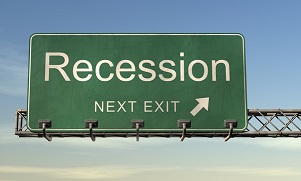 Article by Thomas Franck in CNBC financial
One Wall Street brokerage told clients Monday that the globe is "one step away" from recession as the world's two largest economies head to the G-20 summit meeting in Japan this week to try to hash out key issues and end a months-long trade war.
While escalation isn't what UBS expects, a failed meeting between President Donald Trump and China's Xi Jinping that results in a new wave of tariffs would mean "major" changes to global GDP and market forecasts, global head of economic research Arend Kapteyn wrote in a note.
If the trade war escalates, "we estimate global growth would be 75bp lower over the subsequent six quarters and that the contours would resemble a mild 'global recession' —similar in magnitude to the Eurozone crisis, the oil collapse in the mid-1980s and the 'Tequila' crisis of the 1990s," he wrote.
The impact of a scuttled trade deal at the U.S.-China meeting in Osaka and agitated relations wouldn't be felt immediately, however, but grow in severity over several quarters as higher prices stifle demand and growth, the UBS researcher wrote. In the United States, the cumulative reduction in GDP would be about 1% over six quarters, 1.2% in China and 0.74% in Europe, Kapteyn wrote.
The economist added that all major central banks would be forced to ease monetary policy, with the U.S. Federal Reserve compelled to cut interest rates by 100 basis points on top of an expected 50-basis-point cut in July. Such a push would pressure the yield on the benchmark 10-year Treasury note below its record low of 1.3%, the UBS economist predicted.
To read this article in CNBC financial in its entirety, click here.