CNBC: Gold could Hit $1,400 by the End of 2019, Expert Says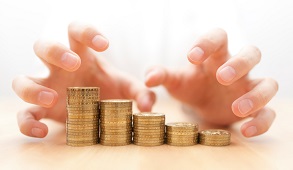 Article by Kelly Olsen in CNBC financial
Gold is poised to move higher later this year, powered by the Federal Reserve's less aggressive stance on interest rates and lingering global uncertainties, a precious metals expert said Tuesday.
Central banks have been buying gold at levels not seen in 50 years, as part of a broader diversification of reserves away from currencies including the U.S. dollar.
"Over the second half of the year we expect gold to grind higher, and potentially it could test 1,400 towards the end of the year," Martin Huxley told CNBC on Tuesday.
"We expect gold to end the year on a strong note," Cooper said on CNBC's "Futures Now". "It's in the fourth quarter that we'll see gold prices testing the highs that we saw in 2018 and 2017, and potentially matching the highs from five years ago."
To read this article in CNBC financial in its entirety, click here.