Forbes: Long-Time Gold Bear JC Parets Turns Bullish; $5,000 Possible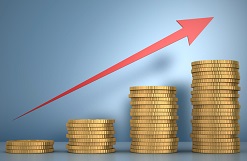 Article by Simon Constable in Forbes
A long-time bear on investing in gold bullion seems to have flip-flopped. Now he's bullish, and how!
JC Parets sees the price of gold bullion heading towards $5,000 a troy ounce. Among other things, technical analysts use price charts to .....
To read this article in Forbes in its entirety, click here.