Reuters: Gold Gains as Investors Bet on More Stimulus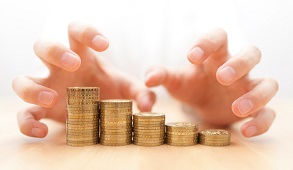 Article by Eileen Soreng in Reuters
Gold rose on Tuesday on expectations of more stimulus from the U.S. Federal Reserve to support an economy battered by coronavirus-induced restrictions, while an easing dollar lent further support.
Spot gold rose 0.8% to $1,709.04 per ounce. U.S. gold futures rose 0.9% to $1,713.20 per ounce.
"The Fed is going to start buying bond exchange traded funds (ETFs) for the first time ever. This is big... here's more stimulus coming to the table and everybody knows when there's more stimulus, you want to own more gold," said Michael Matousek, head trader at U.S. Global Investors.
"Gold over past month and a half has traded in a range," Matousek said, adding, "one of the positive things that can boost gold to breakout would be more talk about more stimulus across the globe."
President Donald Trump on Tuesday again pushed the Fed to adopt negative interest rates, even as several members of the central bank have said they do not see a need for rates - now near zero - to move into negative territory.
Gold has risen over 12% so far this year as global central banks unleashed a wave of stimulus to limit economic damage.
Gold tends to benefit from widespread stimulus measures because it is considered a hedge against inflation and currency debasement.
To read this article in Reuters in its entirety, click here.