Market Watch: Why Gold Prices Have Climbed to Their Highest Since 2013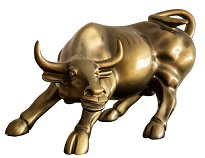 Article by Myra P. Saefong in Wall Street Journal Market Watch
Dovish statements from global central banks recently aren't the only reason for gold's rise past $1,400 an ounce this week to levels it hasn't seen in nearly six years.
"Gold is a global market and U.S. monetary policy, while important, is not the only driver of performance," Juan Carlos Artigas, director of investment research at the World Gold Council, told MarketWatch on Friday.
On the macroeconomic level, there's "the combination of increase geopolitical tensions and a more accommodative monetary policy stance signaled by central banks, including the [European Central Bank] and the [U.S. Federal Reserve], which have pushed global interest rates lower," he said.
If gold develops enough momentum to attract speculators in significant numbers, prices may rise "considerably higher than $1,400 over the next six to 18 months," he added.
"Elsewhere in the world, gold is being supported by growing nervousness over the prospects for equity markets after nine years of growth, coupled with increasing fears of recession, with bond markets offering confusing signals," he said.
Gold has also found support from a technical perspective, according to Artigas. "Gold broke important multi-year resistance levels and positioning in both futures and options had become increasingly bullish in recent weeks."
To read this article in Market Watch in its entirety, click here.