Forbes: Goldman Sachs Warns Stock Market Rout Will Only Get Worse This Year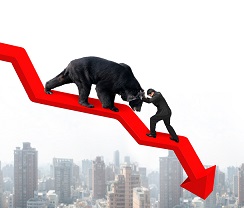 Article by Jonathan Ponciano in Forbes
Stocks continued to sink on Friday as a growing number of investment analysts released grim projections for markets and the economy this year, with some arguing major indexes will plunge deeper into negative territory as the Federal Reserve tees up a more aggressive policy to fight inflation.
"The expected path of interest rates is now higher than we previously assumed," Goldman Sachs analysts led by David Kostin wrote in a note Thursday night, blaming the stock declines on the Fed's hawkish pivot this week and forecasting that more aggressive policy will push the S&P down another 3% this year—a dramatic shift from the 16% increase the team projected last month.
"The outlook is unusually murky," the team continued, saying that the paths ........
To read this article in Forbes in its entirety, click here.