Markets Insider: Goldman Sachs Lays Out Why This Stock Rebound Looks Like a Bear-market Rally that Could Soon Run Out of Steam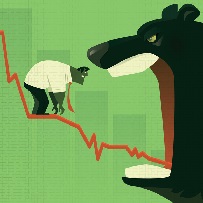 Article by Harry Robertson in Markets Insider
Goldman Sachs has warned that the ongoing rebound in US stocks looks like a so-called bear-market rally — a false dawn that is followed by another leg lower.
Hopes that inflation is fading and that the Federal Reserve can raise rates without triggering a deep recession have boosted equities, as have stronger-than-expected corporate earnings.
Yet Goldman analysts, led by chief US equity strategist David Kostin, said ........
To read this article in Markets Insider in its entirety, click here.