Bloomberg News: Goldman's Waldron Warns of Unprecedented Economic Shocks, Echoing Dimon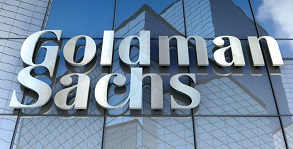 Article by Sridhar Natarajan in Bloomberg News
A top Goldman Sachs Group Inc. executive echoed Jamie Dimon's pessimistic tone, warning of tougher times ahead amid a string of shocks rattling the global economy.
"This is among -- if not the most -- complex, dynamic environments I've ever seen in my career," Goldman President John Waldron said at an investor conference Thursday. "The confluence of the number of shocks to the system to me is unprecedented."
Waldron's comments echoed the stark warning on Wednesday from Dimon, JPMorgan Chase & Co.'s chief executive officer, who warned investors to prepare for a "hurricane" amid an unprecedented combination of challenges.
Waldron said he'll avoid "using any weather analogies," but spelled out his fear that risks from inflation, changing monetary policy and Russia's invasion of Ukraine could kneecap the global economy.
"We expect there's going to be tougher economic times ahead," Waldron said. "No question we are seeing a tougher capital-markets environment."
The life-long investment banker expressed surprise at ......
To read this article in Bloomberg News in its entirety, click here.