Barron's: Gold Is Heading Higher as Inflation Rages. Why the Next Stop Could Be $3,000 an Ounce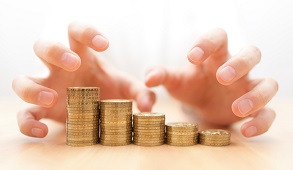 Article by Lisa Beilfuss in Barron's
Gold bugs have been a lonely bunch, but that may be starting to change.
In the past week, gold made another run at $2,000 a troy ounce, a level above which it has closed only once, back in August 2020. The price then retreated—making the run-up easy to dismiss as just another head fake for a metal that has trudged along as its commodity cousins have exploded upward in price.
Consider the CRB Index, comprising about two dozen commodities, which has more than doubled since the U.S. emerged from pandemic lockdowns. Gold has gained only about 15% in that stretch. But macroeconomic and geopolitical developments suggest the possibility of a new heyday for gold enthusiasts.
Jim Reid, head of credit strategy and thematic research at Deutsche Bank, says he's not convinced that the bond market's prediction of future inflation is so useful. Instead, he calculates real rates based on the consumer price index, which recently registered a year-over-year increase of 8.5%, a 40-year high. By that measure, real interest rates are still deeply negative; Reid expects they will remain negative for the rest of his career.
The kind of skepticism that Reid expresses about a sufficient slowdown in inflation is energizing longtime gold bugs and creating new ones. Lawrence Lepard, managing partner of Equity Management Associates, is betting that gold hits $3,000 within the next two years. He is skeptical of the consensus view that inflation has peaked, and doubtful that the Fed will bring inflation back down near its annual 2% target.
"I believe they have an empty hand," Lepard says, predicting the Fed will tighten for the next year before a downturn in the economy and the markets forces a more dovish pivot. While central bankers say they will soon start unwinding some of the bond purchases made over the past two years, Lepard sees rate cuts and more quantitative easing within the next year. His bet? More money supply, more inflation, and more demand for gold as investors seek what he calls "sound money."
Greenlight Capital's David Einhorn hit that theme in his quarterly letter to shareholders this past week. "Is the Fed doing whatever it takes, or is it just talking tough, while in reality implementing a weak initial response that could exacerbate the problem? We think it is clearly the latter," he writes, adding that gains in inflation swaps and gold in the firm's funds more than offset losses elsewhere.
There is a second piece to many gold bulls' long-gold view. Equity Management Associates' Lepard says the seizure by the U.S. of Russia's foreign-exchange reserves will fuel more demand for gold, which countries can't seize. Some on Wall Street are starting to see it that way, too. Analysts at Goldman Sachs predict record-high gold demand from central banks this year as geopolitics prompt shifts to gold.
That makes sense, given extreme risk aversion among foreign official-sector investors, says Joseph Wang, a former senior trader on the Fed's open markets desk. "Now that they see their dollars/Treasuries can potentially be sanctioned, they will likely hold a bit more gold as part of their foreign reserves," says Wang, emphasizing the amount of foreign reserves held by China.
Retail investors are also exhibiting more interest in the yellow metal. Gold coin sales rose about 48% in 2021 from a year earlier, data from the .........
To read this article in Barron's in its entirety, click here.