Investing.com: Gold and Silver Predictions for 2020 and 2021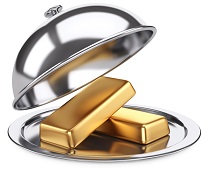 Article by Chris Vermeulen in investing.com
I have received many comments and questions related to our Gold and Precious Metals predictions originating from research posts we have made recently. Today's article will showcase what my research team and I believe will be the most likely outcome for Gold as we push through the end of 2020 and into early 2021.
There are a number of factors related to precious metals and the fragility of the global markets in the current market environment. To this end, we have also recently posted a research article suggesting the major Super Cycles are aligning in a way that suggests we may experience 3 to 5+ years of very odd price cycles. This is something that we have not seen in well over 75 years. We are also in an election year cycle.
What does all of this mean for Precious Metals? It means the uncertainty and cycle events will likely lead to continued Gold and Silver price appreciation until the cycle events end (likely in 2024 or 2025).
Below, we will share our thinking related to the future price actions in Gold, and how the Gold to Silver ratio will react over the next 6 to 12+ months, to help you better understand the opportunity we believe will continue to persist in Precious Metals for some time to come.
We believe the two downside RESISTANCE levels will become the next targets for Gold. The $2000 to $2250 level is very clearly the next upside price target. Once this level is reached, then we believe Gold will attempt to move to $3200 or higher. Ultimately, the $5500 level is on our radar as an eventual parabolic price trend takes place ...
To read this article in Investing.com in its entirety and view the relating charts, click here.