Forbes: Gold Projected to Beat the Market in 2020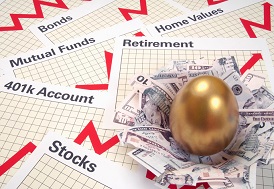 Article by Frank Holmes in Forbes
Gold will outperform the S&P 500 Index in 2020. That's one of several projections made by CLSA in its just-released "Global Surprises 2020" report.
The Hong Kong investment firm has an impressive track record when it comes to making market predictions—last year it had a 70 percent hit rate—so it may be prudent to take this one seriously.
CLSA's head of research Shaun Cochran: "If investors are concerned about the role of liquidity in recent equity market strength… gold provides a hedge that could perform across multiple scenarios."
Indeed, gold is one of the most liquid assets in the world with an average daily trading volume of more than $112 billion, according to the World Gold Council (WGC). That far exceeds the Dow Jones Industrial Average's daily volume of approximately $23 billion.
The yellow metal, Cochran adds, can be particularly useful in an era of perpetually loose monetary policy: "In the event that growth disappoints the market's expectations, gold is positively leveraged to the inevitable policy response of lower rates and larger central bank balance sheets."
As I've pointed out many times before, gold has traded inversely with government bond yields. The recent gold rally has largely been driven by the growing pool of negative-yielding government debt around the world, now standing at $13 trillion.
For the 20-year period through the end of 2019, gold crushed the market two-to-one, returning 451.8 percent compared to the S&P's 223.6 percent. That comes out to a compound annual growth rate (CAGR) of 8.78 percent for gold, 4.03 percent for the S&P.
To read this article in Forbes in its entirety, click here.