Market Oracle: Gold Sad Truth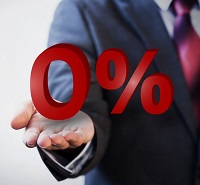 Article by Michael Pento in Market Oracle
The sad truth is that few people really know very much about gold, especially when it comes to investing in the metal. They don't understand what makes it so valuable and unique, and they know even less what moves its price. Since I don't want to spend an hour on why it is so precious, I'll just try and sum it up in a sentence:
Gold is extremely rare, beautiful, portable, transferable, divisible without losing value, and virtually indestructible. Very few things on this earth can meet all those criteria, and that is why it is the most perfect form of money humankind has ever found.
Now more than ever, investors desperately need to know what really influences the dollar price of gold. This is the case, given the unprecedented falsification of asset prices and debt monetization taking place today. Gold is not driven by the fear of a crash in the major market averages. Nor is it even primarily concerned about the inverse correlation to the U.S. dollar (USD). Indeed, the massive interest rate suppression scheme by the Fed since the Great Recession has been the main reason behind the outperformance of gold compared with the S&P 500. This is true even in the context of a rising USD.
This is why the astute investor begins his portfolio allocation with a 5% investment to physical gold.
So then, what does have the highest correlation with the price of gold? The direction of real interest rates is what matters the most. Hence, it is always important to determine both the direction of nominal interest rates along with the rate of inflation in factoring in how much above the minimum 5% physical gold allocation investors should garner.
This comparison is calculated by using ....
To read this article in Market Oracle in its entirety and view the relating charts, click here.