Los Angeles Times: Gold Faces Historic Squeeze With Coronavirus Threatening a Shortage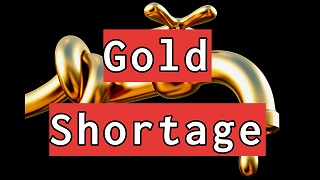 Article by Jack Farchy & Justina Vasquez in Los Angeles Times
The gold market in New York is facing a historic squeeze as the global pandemic chokes off physical trading routes at the same time that investors are piling into the metal as a safe haven.
At issue is whether there will be enough gold available in New York to deliver against futures contracts traded on the Comex in New York with metals refiners shutting down and efforts to contain the virus halting planes. As of Monday, open interest in the April gold contract stood at 195,604 contracts, equivalent to 19.6 million ounces. The total deliverable stocks in Comex warehouses were 8.7 million ounces.
"This isn't anything that we've seen in a generation because refiners never had to shutdown — not in war, not in the great financial crisis, not in natural disasters," Tai Wong, the head of metals derivatives trading at BMO Capital Markets, said by phone Tuesday. "It's never happened. And it happened astonishingly rapidly."
Peter Thomas, a senior vice president at Chicago-based broker Zaner Group, said that a similar dynamic was playing out in other precious metals markets such as silver.
"This hasn't happened before, and this is very unique: We have a situation where there is silver available but no one will deliver it," he said. "They won't load the trucks. They won't load the planes because the coronavirus. Even though there is product around they won't pick it up."
To read this article in Los Angeles Times in its entirety, click here.