Yahoo Finance: Why Gold Prices Are About to Skyrocket Even Higher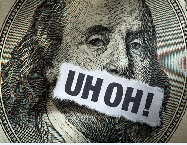 Article by Charles Kennedy in Yahoo Finance
The gold bears have finally caved under the deafening barrage of fiscal and geopolitical catalysts, from Fed hints to intensely brewing conflict with Iran. But there is one key trend that stands to push gold up beyond $1,700--regardless of the day's news.
The icing on the gold cake is the US Fed, which has now clearly indicated that it hasn't abandoned the idea of rate cuts for 2019.
But in this perfect storm for gold prices, EuroSun Mining CEO Scott Moore says we're overlooking a significant trend that will outlast the current geopolitical meltdown and even the Fed's policies: It's a global push for de-dollarization.
"Government's around the world are becoming increasingly wary of the dollar's hegemony in international trade," says Moore. "And they're doing their best to distance themselves from it by using their gold reserves to buy more gold instead."
This process is already underway mainly in nations with strong anti-U.S. sentiment including Russia, China, Iran, Venezuela, Syria, Turkey, Qatar, India, Pakistan, Libya, Egypt and the Philippines among others.
This trend is abundantly clear when you look at central banks' buying activity. According to the World Gold Council, central banks purchased nearly 70 percent more gold during the first quarter of the year than they did during the previous year's corresponding period.
There are plenty of billionaire fund managers who think today's 'crazy' gold prices are just getting started. Not least among them is Paul Tudor Jones, who says that gold "has everything going for it", and sees it pushing to $1,700 an ounce "rather quickly."
To read this article in Yahoo Finance in its entirety, click here.