International Investment: Gold Will Shine Brightly in the Post-covid Landscape of 2021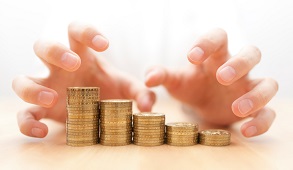 2021 will mark 50 years since the final end of the gold standard. While no serious economist expects any kind of return to commodity-backed money today, that anniversary will fall just as central banks and government policy work to undermine confidence in official currency like never before, making the case for gold investment all too plain.
Private capital is also likely to continue diversifying into gold, driven by negative interest rates, quantitative easing and the growing odds of a 'melt up' in asset prices as the dreadful pandemic of 2020 recedes after failing to dent risk-on exuberance even as the global economy suffered its worst crash since the Second World War.
Gold as an asset class has now become an integral part of many private investors' portfolios, and while this trend began long before covid-19, the pandemic saw allocations from fund and wealth managers jump. Post-covid, investors will face the same high-debt, low-rate landscape which saw gold rise 40% in the 18 months before the pandemic began.
Silver and especially platinum may also find more favor among professional investors as the push for fiscal stimulus, led by 5G infrastructure and green-energy technologies such as solar and hydrogen, accelerates the recovery in industrial already underway for the white precious metals.
Many investors are already well-positioned to benefit, with investment inflows into both silver and platinum setting all-time records in 2020.
Gold offers a timeless alternative both to financial assets and to cash savings, and while it may struggle to repeat this year's record investment inflows as the pandemic recedes, its appeal as a tool for diversification will remain undimmed.
This slow, steady devaluation of cash savings is acting as rocket-fuel for asset prices, and precious metals are likely to soar in 2021 if the ....
To read this article in International Investment in its entirety, click here.