Business Insider: Jeremy Grantham Warns the S&P 500 Could Plunge Another 26%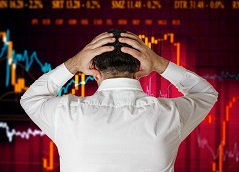 Article by Theron Mohamed in Business Insider
Jeremy Grantham warned the S&P 500 could plummet by another 26% in the next year, as financial markets face an unprecedented confluence of challenges. He also revealed he's betting against the Nasdaq index and junk bonds.
Dark Days Ahead
"This is a more dangerous looking moment in global economics than even the madness of the housing bubble of 2007," Grantham told the Reuters Global Markets Forum on Wednesday.
The veteran investor and GMO cofounder said the benchmark US stock index might drop to 3,000 points over the next 12 months, representing .......
To read this artricle in Business Insider in its entirety, click here.