Bloomberg News: Wall Street Heavyweights Are Sounding Alarm About Stocks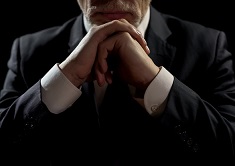 Article by Katherine Burton, Melissa Karsh, and Sophie Alexander in Bloomberg News
The biggest names in finance are coming around to a view that seemed unlikely a few weeks ago: Stocks are vastly overvalued.

Legendary investors Stan Druckenmiller and David Tepper were the latest to weigh in after a historic market rebound, saying the risk-reward of holding shares is the worst they've encountered in years. Druckenmiller on Tuesday called a V-shaped recovery -- the idea the economy will quickly snap back as the coronavirus pandemic eases -- a "fantasy." Tepper said Wednesday that next to 1999, equities are overvalued the most he's ever seen.
It's a notion catching on among Wall Street money managers. And it's coming as investors start to suspect that the Federal Reserve's support, as well as $3 trillion in Treasury stimulus, may not be enough to compensate for soaring unemployment, a wave of bankruptcies and no end in sight to the pandemic. Managers including Bill Miller, Paul Singer and Paul Tudor Jones have all voiced doubts about markets or the economy.
Federal Reserve Chair Jerome Powell, Trump's pick for the job, outlined a doom-laden scenario with mass bankruptcies and unemployment in a speech delivered around the same time as the president's tweet. Powell said policymakers may have to do more to prevent long-term damage to the economy.
Tepper's comments were a change from late March, when he said he was "nibbling" at stocks, buying into companies focused on technology or hospitals and health care. Tepper, who runs the $13 billion Appaloosa hedge fund, told CNBC on Wednesday that valuations are "nuts" for some individual stocks on the Nasdaq.
When reached by phone on Wednesday, billionaire Leon Cooperman pointed to an email he wrote in late April that predicted the government's actions to combat the pandemic will lead to higher taxes and more regulation.
"I'm 77 years old and I've never seen this level of uncertainty," Cooperman said in the phone interview. "This cycle is different than the other seven bear market cycles I lived through because this is the only one where we had a broad scale shut down of the economy, which I view as a mistake."
Cooperman warned that the longer the economy remains shut, the greater the risk of a depression.
Other marquee investors also have taken more defensive stances recently. Tudor Jones, who runs Tudor Investment Corp., told clients in early May he was investing in gold as he looked for havens. Meanwhile, Carl Icahn said in late April that he wasn't buying stocks. Instead, he was hoarding cash and shorting commercial real estate.
A few of the more bearish hedge fund managers already sounded the alarm earlier this year. Crispin Odey told clients in a March update that "nothing is immune from the slowdown."
To read this article in Bloomberg News in its entirety, click here.