Bloomberg News: Buy Gold, Sell Stocks Is the Trade of Century Says One Hedge Fund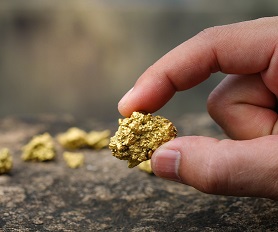 Article by Sarah Ponczek in Bloomberg News
One of last year's best-performing hedge funds says the "trade of the century" is to buy gold and sell stocks as risk assets are due for another meltdown.
It's only a matter of time until the bearish bet pays off big, according to Crescat Capital LLC. While the Denver-based firm has only about $50 million under management, it has a history of outperforming the S&P 500 Index -- with its Global Macro Fund returning 41 percent last year alone.
To read this article in Bloomberg News, click here.