How to Spot an Investment Scam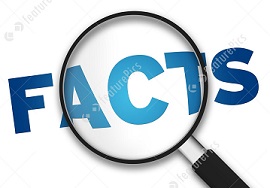 How can you tell the difference between investment scams and a legitimate company? With the advent of the internet and search engines, information overload has made this process even more complicated. But Lear Capital is here to help! Important factors to consider when making an investment (or when spending a significant amount of money) will vary from industry to industry. For the precious metals industry, here are some things to consider that people don't always know about or think to search for. Read on to learn how to spot a potential scam and what credentials separate a fly-by-night operation from a trust-worthy financial firm deserving of your patronage, trust, and money.
1. Get a written contract before you invest your money and know your rights when it comes to your investments.
At Lear Capital, we strive to provide our clients with all the information necessary to make informed investment decisions about an investment in precious metals. Our policy is to send you our Account Agreement disclosing our spread in advance (by either snail mail or email) as a part of our standard investor kit so that you can start gathering all of the facts about an investment in precious metals early on in your shopping process. It details our pricing, fees, and buy back policies and is a prerequisite to all transactions. We send this to you ahead of time so that you may review it and pose questions when you speak to your Account Executive.
When placing an order, your call is recorded, detailing each coin purchased, how much money each one costs, and at what quantity. Precious metals investment firms should explain to you the exact metals you are purchasing before you send in your money . Don't be fooled by salesmen who tell you to send in money in order to lock in pricing for your investment. Lear Capital's standard practice is to document an order by recorded phone call in order to lock in pricing. Afterwards, you send in your money. While this may seem like a given, you may be shocked to learn how often some companies will fail to supply basic information about your investment. Ideally, precious metals dealers should deliver your metals to you no more than 28 days after receiving your money. Whomever you deal with should provide this type of information and confirm when your metals will be delivered at the time of the transaction. Never make an investment or send in your money without seeing a contract first!
2. Beware of so-called "Home Storage" IRAs.

One of the biggest red flags in the precious metals industry is the so called "Home Storage IRA". Any dealer who tells you that you can store precious metals at home as a part of your IRA may not be furnishing all of the facts. Very few people qualify for this privilege and the potential tax ramifications for thwarting these regulations can be devastating to your investment. Lear Capital provides educational literature on these regulations (and is happy to email them to you) to help you assess whether you might qualify and protect yourself against a possible scam.

3. Rethink the recall.

Another thing to watch for in an investment pitch is suggesting that a government recall of gold is inevitable. Such talk could be a scam. The Gold Recall of 1933—while an important piece of financial history—should not be the motivating factor behind how you spend your money in precious metals. No one can say what the future holds. However, Lear's position is that another recall of privately-owned gold is extremely unlikely. Using it as a scare tactic is something that we steer clear of—and you should too! Don't let this unlikely threat cloud your investment decisions.

This is just one scare tactic to be aware of, but others exist and are often employed in an investment scam.

4. Consider the double-edged sword of user reviews.

We invite you to look at Lear Capital's ratings on Consumer Affairs, the Better Business Bureau, and Retirement Living. These agencies regularly monitor businesses based on the number of customer complaints and how they are resolved. This information is easy to find with a simple search on the organization's website for the firm in question. A large percentage of complaints or several instances of the same complaint is a possible indication of a problem. In other words, don't make an investment with a company that doesn't invest time in resolving client concerns.

However, as the popularity of review sites has grown, some companies are finding ways to game the online rating system. Unfortunately, "fake reviews" are pervasive. Here's how to spot what could be fake investment reviews:


A large number of reviews were submitted on the same date rather than at natural intervals.
Reviews contain poor English with frequent misspellings and grammatical errors. This is because many fake review writing campaigns are outsourced overseas. If the authors of a large number of reviews do not appear to be a native English speakers, it could be a sign of a scam.
The number of reviews submitted for a company are not commensurate with the company's tenure. The truth is: getting a person to write a review is difficult for most companies. And—while a person is often eager to share his or her negative experiences—it's particularly difficult for a company to garner positive reviews. Hundreds of positive reviews for a firm that's only been operating a short time could indicate something fishy.
Who wants to see a bad review written about a company you're considering making an investment with? Well, a low percentage of negative reviews might just be indicative of authenticity—and a good sign. Delays in shipping sometimes occur. Some customers try to time the markets and end up buying high and selling low, resulting in a loss for their investment. There are any number of things that may go wrong in a transaction—especially when a considerable sum of money is involved. Dissatisfied customers are inevitable in any business. What you might consider instead is how a firm works to resolve these issues.

It's both unfortunate and ironic that some investment scams have stellar online reviews.
5. Invest with someone who's in it for the long term.

Inquire how long a firm has been in existence. (Or even how long a person has been in his current role.) Do you really want to invest with—and hand over your money to—a person with no experience? One of the most reliable indicators of future performance is history. So, be sure to make an investment with a seasoned veteran. Financial companies who want to remain in business for years to come value their reputation (not just short-term money) and will avoid an entanglement in investment scams.

6. Is there a compliance department?

Internal policing is a testament to a dealer's commitment to upright business practices. Just like large financial institutions and Fortune 500 companies, even a small investment company should have internal auditors and a compliance department. This lets not only customers—but also employees—know that the highest degree of professionalism is required when dealing with customers' money and investments.

Instead of asking if the company you're dealing with has a compliance department, consider asking:
How often are your calls audited?
How many people work in your compliance department?
May I speak with a manager in your compliance department?
7. Consider a company's professional network.

Birds of a feather often flock together. The same goes for people and companies. Thus, reputable financial companies will align themselves with associations and brands that share the same values.

For instance, the International Council for Tangible Assets (ICTA) sets industry standards for precious metals dealers. (Securities, by contrast, are a different asset and subject to government oversight by the Securities and Exchange Commission or SEC.) Membership in this organization is voluntary and costly. Lear Capital is a proud ICTA member. Any dealer that is not may be more likely to scam or mislead its customers. They may be so new to the industry that they aren't even aware of the guidance that ICTA provides for the investment of tangible assets. Either way, should you trust your money or investments to such a company?

Additionally, Lear Capital has naturally aligned with recognized industry leaders throughout its storied history. Members of Lear's leadership team have been guests on Fox Business News, The Huckabee Show, and Coast to Coast to discuss markets, money, and investments. In addition, Lear regularly interviews (as a part of its regular research and email updates) some of the brightest economic minds to learn how they invest. Such experts include:


David Stockman who served under President Ronald Reagan as the Director of the Office of Management and Budget,
Lance Roberts investment guru and host of "StreetTalkLive" and Chief Editor of the X-Report,
Nomi Prins geopolitical financial expert and celebrated author of seven books,
John Rubino former Wall Street trader and founder of dollarcollapse.com,
Chris Martenson an economic researcher with an MBA from Cornell and a PhD from Duke University,
Robert Kiyosaki famed author of the best-seller, "Rich Dad Poor Dad",
Mish Shedlock a respected global economics blogger and registered investment advisor,
And Michael Pento who founded Pento Portfolio Strategies and authored the book "The Coming Bond Market Collapse".
Suppliers are also important. Lear has access to special investment-grade coins from the Royal Canadian Mint that nearly no other precious metals investment company has. Furthermore, the graded coins Lear sells are graded by either the Numismatic Guaranty Corporation (NGC) or Professional Coin Grading Service (PCGS)—both revered authorities in precious metals.

Hopefully these 7 tips for avoiding investment scams and spending your money wisely have been eye-opening and will help you find a legitimate financial company to invest with. We invite you to explore our website, send us an email, learn more, or even give us a call. We love hearing from people like you and we're confident that you'll soon appreciate our experience, professionalism, and advantageous position as The Precious Metals Leader.