Market Watch: Hedge Fund Giant Elliott Warns Looming Hyperinflation Could Lead to 'Global Societal Collapse'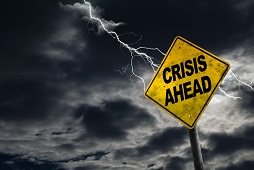 Article by Anviksha Patel in Market Watch
"Investors should not assume they have 'seen everything'" That was from executives at leading hedge fund Elliott Management, who warned that the world is heading towards the worst financial crisis since World War II.
In a letter sent to investors, and seen by the Financial Times, the Florida-headquartered firm told clients that they believe the global economy is in an "extremely challenging" situation which could lead to hyperinflation. Elliott did not respond to MarketWatch's request for comment.
To read this artile in Market Watch in its entirety, click here.