Forbes: Inflation Spiked 8.2% In September in 'Nightmare Scenario' For Fed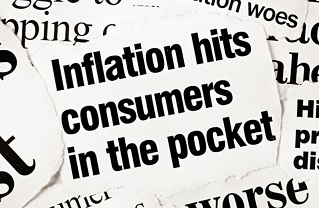 Article by Jonathan Ponciano in Forbes
As the threat of prolonged inflation threatens additional rate hikes tanking sectors of the market, consumer prices rose 8.2% in the 12 months ending in September—slowing down for a third consecutive month, but still climbing more than expected in a worrying sign for the broader economy.
Economists were expecting prices to rise 8.1% year over year after they spiked 8.3% in August.
Overall prices were up 0.4% on a month-to-month basis—exceeding economist expectations of 0.3% and up from 0.1% in August.
Increases in rent, food and medical care prices were the biggest contributors to the overall spike, which was offset by a 4.9% decline in gas prices.
Core inflation, which ......
To read this article in Forbes in its entirety, click here.