Market Watch: Record Selling by Insiders is Setting up Stocks for a Big Fall, Says Investor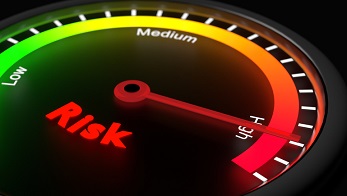 Article by Barbara Kollmeyer in Market Watch
After a year of record stock buying on Wall Street, the message from forecasters for 2022 has largely been "keep at it."
A contrarian voice has been Morgan Stanley, who is telling clients to resist buying U.S. stocks. From that same neck of the woods, our call of the day from the True Contrarian blog and newsletter's chief executive, Steven Jon Kaplan, has a warning for investors who have been piling into this market.
"People are really underappreciating the degree of risk that they're taking because now that we have — especially for the really big mega-cap names — even greater overvaluation than we've had before, the downside risk is extremely high," Kaplan told MarketWatch in an interview on Wednesday.
For 2022, he sees those highflying stocks falling hard and possibly panicking inexperienced investors. That is because "anybody who's 30 years old or younger, the last time we had a bear market, they were in high school or even earlier grades so they don't even have the experience of knowing what it's like to invest in a bear market," Kaplan said.
Among the warning signs, he highlights a favorite indicator of his — selling and buying by company insiders, which he tracks via J3 Information Services Group.
"We've had all-time record levels of insider selling meaning that the top executives, the people that are the most experienced investors in the world, have been pretty much spending all year getting rid of their stakes in some cases and unloading huge amounts of shares they have accumulated for decades," said Kaplan.
For example, the chairman of broker Charles Schwab who has been selling all year — and of course Tesla CEO Elon Musk has dumped over $8.8 billion. Billions have been sold by the heads of Apple, Facebook parent Meta and Amazon this year.
"So I think that the people that have the most knowledge are the most worried about a drop and people that have the least experience in ......
To read this article in Market watch in its entirety, click here.