CNBC: Investors haven't fully grasped inflation is 'dead ahead,' economist Mark Zandi warns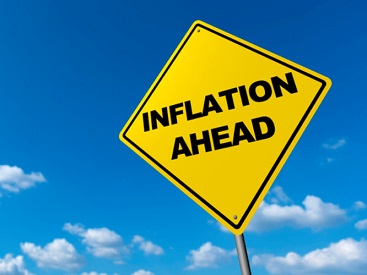 Article by Stephanie Landsman in CNBC financial website
Investors may want to hold on even tighter.
Moody's Analytics Mark Zandi believes Wall Street is significantly underestimating the seriousness of an inflation comeback, and he warns it will affect every corner of the market — from big tech to cyclical trades.
"Inflationary pressures will develop very quickly," the firm's chief economist told CNBC's "Trading Nation" on Friday. "I don't think there's any shelter here."
Zandi contends the market is too sanguine about rising interest rates. He sees inflation "dead ahead."
As a consequence, he warns investors will have to get accustomed to wild market swings that last longer than two weeks. According to Zandi, not even stocks tied to the economic recovery will offer investors a safe haven.
"These are broad, macroeconomic forces that are going to affect all parts of the market equally," said Zandi.
His forecast calls for a sideways market for one to three years with bursts of volatility due to frothiness amid rising rates.
"Most importantly valuations are very, very high by any historical standards," said Zandi.
The bottom line: A .....
To read this article in CNBC in its entirety, click here.