CNBC: Investors Should Question Buying U.S. Stocks Right Now, Strategist Says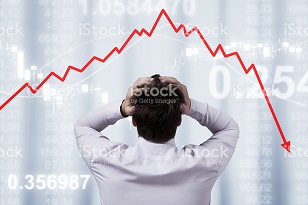 Article by Chloe Taylor in CNBC financial
Investors should think carefully about whether buying U.S. equities is the right thing to do in the current environment, a strategist has warned.
Speaking to CNBC's "Squawk Box Europe" on Wednesday, Peter Toogood, CIO of financial services business The Embark Group, noted that many fund managers were not excited about the possibilities in U.S. stocks, despite markets showing some signs of recovery from drastic declines in March.
"The U.S., the big daddy, has been expensive and remains expensive," he said.
Toogood said that a lot depended on the "tug of war" between government stimulus and fundamentals.
"The fundamentals are going to stink, there is no question the earnings are going to be extremely challenging. And the bridge is the fiscal stimulus."
The U.S. Economy, like the global economy, is expected to take a significant hit from the pandemic, with the IMF predicting gross domestic product (GDP) in the United States will contract by 5.9% this year. In a bid to mitigate the economic impact of the crisis, Congress has approved a historic $3 trillion in government spending.
Toogood isn't the only strategist to take a cautious approach to U.S. equities.
JJ Kinahan, chief market strategist at TD Ameritrade, told CNBC last week that markets were trading on optimism instead of reality, warning that the two may collide in mid-June.
To read this article in CNBC financial in its entirety, click here.