Maximizing the Rewards of Your Precious Metals IRA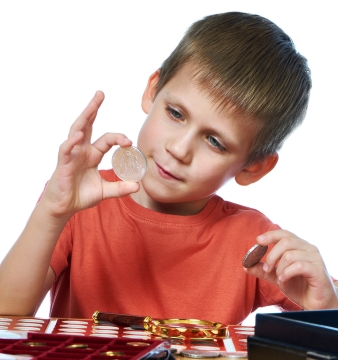 Saving for retirement is a critical step in your family's long term financial health, no doubt about it. Once you start saving, experts recommend that you diversify your portfolio across asset classes and retirement account types so that you have various strategies available to you when it comes time to actually retire and begin taking out the assets.
Did You Know That You Can Set Up a Retirement Account Backed by Physical Gold or Silver?
Here's why it is so beneficial to own gold or silver in your IRA: You don't have to sell your gold or silver when you decide to start drawing on your gold or silver backed IRA. Instead, you can take physical possession of the gold or silver and potentially continue to profit from any market increases. This is in direct contrast to your typical brokerage IRA, which may require you to sell the stock held in your account prior to taking distribution.
Hedging inflation and volatility in other markets to protect your wealth is another reason to include precious metals in your IRA. Shouldn't your retirement be protected against the fluctuations of the market?
Lear Capital is the #1 Precious Metals IRA Dealer according to Consumer Affairs. We have IRS approved coins available for purchase and we can set up your self-directed Precious Metals IRA in just 3 easy steps. Our IRA clients benefit from the security and the stellar reputation of Brink's for their storage needs. And of course, our team of dedicated specialists will keep you informed every step of the way.
You can pass on approved coins to your children and grandchildren.
There are two ways to take distributions (withdrawals) from a precious metals-backed IRA.
You can have the trustee sell the metals on your behalf and send you a check for the proceeds.
You can request delivery of the physical metals.
Savvy precious metals enthusiasts like the flexibility of being able to take possession of the precious metals themselves so they can sell their metals only when needed. This way, they can potentially continue to benefit from market upswings.
That is why the option to take distributions in the form of the actual metal is so appealing. After taking a distribution, you can hold the gold in your hand and it can continue to serve as that store of value and wealth that you have built throughout your life. That metal never has to be sold and can be kept secure with your family for generations to come. Remember, you can pass precious metals onto your children and grandchildren.
Keep in mind, there may be various tax implications depending on the type of IRA you have, so it is important to discuss your situation and investment goals with your tax advisors.