Is Deutsche Bank Going Down? Will it Take Your Portfolio With It?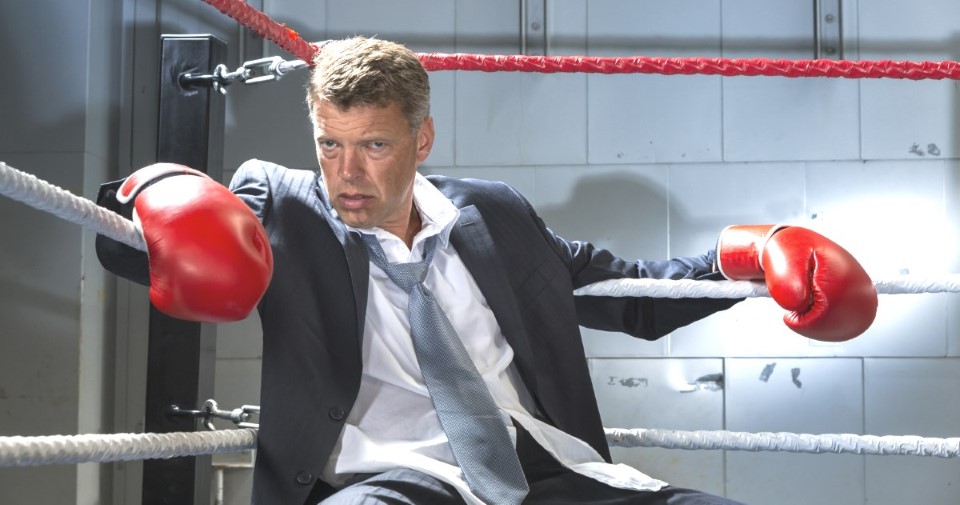 Deutsche Bank is undeniably in trouble now.
The latest earnings report shows an astonishing $2 billion in losses amid serious legal and regulatory turmoil. This makes 2 years of losses for Deutsche Bank, and though it is assuring investors that it can turn things around, can it really? Deutsche was heavily involved in the subprime mortgage security problems and just recently agreed to pay a $7.2 billion settlement to the US Justice Department for misleading investors. (To put in perspective, its revenues were $32.4 billion.) That's not all. In a separate issue, DB will pay $425 million in fines to a banking regulator in New York for helping wealthy Russians illegally move some $10 billion out of Russia.
That's just the latest, and maybe just the tip of the iceberg. Have they also been illegally suppressing the price of gold and silver? There has long been suspicion that the prices of gold and silver have been suppressed, for many reasons, and by collusion of multiple parties. Depending on how this is all handled, this could be a huge signal to buy gold and silver now because the "Big Bank Special" (ie: putting precious metals on sale for you) is coming to an end.
We may see honest price discovery for precious metals for the first time in decades, and that could be huge. They could both skyrocket and reveal the true level of distrust in the banking system…
But back to Deutsche Bank:
It is hard to see the path forward for Deutsche Bank. The layoffs have been announced. Even with these cost savings, it is a mystery how they could possibly grow their way out of their deficits and toxic exposure to derivatives and other questionable banking "assets".
Could this be the new world order of banking? Traditional banking business models just might not be compatible with extended periods of low interest rates. Banks cannot simply process a mortgage loan and turn a competitive profit at these rates. Lowering lending standards to increase volume simply makes the foreclosure problems worse. What do the banks do? Do they drift into questionable practices? When they get caught and the fines come rolling in, will they look for a bailout at taxpayer expense?
Is this beginning to feel like 2007 all over again? Is another banking crisis upon us? If Deutsche Bank failed or needed a bailout to stay afloat, imagine the shockwaves this could again put on the markets!
Is your portfolio safe? It is certainly safer if you hold some assets, like physical precious metals outside the banking system. Tangible and in your hands, gold and silver cannot evaporate with the stroke of a pen and have never been worth zero.