Forbes: Is the Market About to Crash?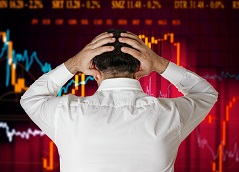 Article by Jonathan Pomnciano in Forbes
A 12-year old bull market; SPAC mania; IPOs that more than double on the first trading day; an army of amateur traders and GameStop mania. It certainly feels like irrational exuberance–and it triggers alarms for those who remember the dot-com bubble of the late 1990s. "The parallels we have today are historically very, very concerning," notes Jim Stack, president of Whitefish, Montana's InvesTech Research and Stack Financial Management. "The current froth is the icing on the cake, and when you look through it, you see a lot of other underlying issues."
Despite a steep 30% market correction last year, the longest bull market on record has helped the S&P 500 surge nearly 300% over the past 10 years–roughly in line with the growth in the 10 years preceding the dot-com crash in 2000, after which stocks plunged 40% over two years. Forbes analyzed 11 key market metrics that flashed warning signs just before the stock market crashed in March 2000. Bearish signals outweigh bullish ones:
S&P 500 Shiller CAPE Ratio (Bearish)
today's Shiller PE multiples are the highest they have been in two decades. "Valuations on Wall Street are in the stratosphere," says Stack.
Current: 35
Dot-com Bubble: 44
Volatility: The VIX (Bearish)
Bullish sentiment is likely taking a hit as a result of the market's massive volatility, at least according to the CBOE VIX Index, a measure of expected volatility known as the "fear gauge." The index averaged nearly 30 last year, compared to about 25 at the height of the dot-com bubble. Its peak so far this year–of about 37–has already eclipsed a high of 33 in 2000.
Current: 37
Dot-com Bubble: 33
S&P Market Cap Concentration (Bearish)
Today, the top five, Apple, Microsoft, Amazon, Tesla and Facebook–make up 21% of the index's total market capitalization–even more than the 18% of market value commanded by the five biggest in 2000.
Current: 21%
Dot-com Bubble: 18%
IPOs (Bearish)
A bullish stampede of initial public offerings—many with names ending in ".com"—was a hallmark of the late 1990s technology bubble's speculative frenzy, with an average 500 public-market debuts each year from 1995 to 1999. In 2020, there were 538 IPOs, including 248 SPACs, themselves a frothy indicator.
Current: 538
Dot-Com Bubble: 500
Buffett Indicator (Bearish)
The current stock market value of $42 trillion, compares to annual GDP of $21 trillion. One year after the dot-com bubble popped, Buffett said the unprecedented highs should have served as a strong warning signal. "If the ratio approaches 200%–as it did in 1999 and a part of 2000–you are playing with fire," said Buffett.
Current: 195%
Dot-com Bubble: ......
To read this article in Forbes in its entirety, click here.