Money & Markets: Unemployment is Not Improving. Market Rallied Friday on Bad Gov't Data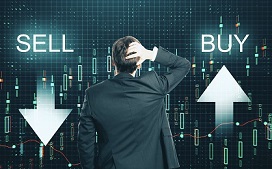 Article by Michael Carr in Money & Markets
In May, the unemployment rate didn't fall to 13.3% like almost everyone believes it did.
I've never seen anything like what happened on Friday when May's unemployment rate was expected to rise to almost 20%. That would top April's tragic 14.7% rate. But at 8:30 a.m. EDT, the Bureau of Labor Statistics announced the rate fell to 13.3%.
Pandemonium followed and traders started buying almost everything in the stock market. By the end of the day, the Dow Jones Industrial Average was up more than 3%.
But analysts like me who read BLS's full press release noted something strange on the sixth page of the 42-page report. There, they learned the unemployment rate was really 16.3%.
Government Reports Bad Unemployment Data
That's actually what the report says. Part of the section called "Coronavirus (COVID-19) Impact on May 2020 Establishment and Household Survey Data" is show below. The important news is highlighted.
BLS economists noticed there was a mistake in data collection. They didn't correct the mistake. Instead. "to maintain data integrity, no ad hoc actions are taken…"
This is stunning. In May, the unemployment rate didn't fall to 13.3% like almost everyone believes it did.
There's no obvious reason to report bad data. Unemployment was expected to be at least 19.5% and rose to just 16.3%. That still would have been good news and stocks almost certainly would have gone up.
But because of a mistake and what seems like a flawed decision by the BLS, a significantly lower unemployment number was announced.
This is important news for stock market investors to consider.
When the facts become widely known, traders may react as if the news was purposely misleading. This could undermine confidence in government numbers and add to uncertainty in the stock market.
This will be an important story for anyone who lacks full faith and confidence in the government. It will make all analysts and traders skeptical of ...
To read this article in Money & Markets in its entirety and view the relating Data, click here.