Comodity Trade Mantra: Makings for the Most Bullish Case Possible for Silver Prices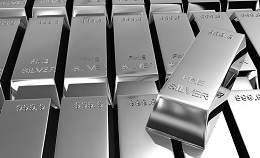 Article by Ted Butler in Commodity Trade Mantra
Recent news stories and events seem to be in accord with a number of my central themes, but I'll present the case as I see it and let you decide.
Put simply, in addition to alleging a multi-decade price manipulation in COMEX silver (and gold), I have claimed that JPMorgan attained the role of chief manipulator as a result of its takeover of Bear Stearns in 2008, in which JPM ascended to the role of largest COMEX short seller/manipulator. Then in 2011, as silver prices neared $50, JPMorgan set about to not only abort the rally in silver and gold that year, but to immunize itself from future worry about its massive COMEX short position put at risk when prices rose again.
It did so by beginning to accumulate more physical gold and silver than anyone in modern times. All told, I estimate that JPMorgan has managed to accumulate 25 million oz of physical gold and 1 billion oz of physical silver from 2011 thru the present.
Nearly a year ago I began to calculate, twice a week, the running open losses to the 8 big shorts in COMEX gold and silver.
All that was left for gold and, particularly for silver prices to explode upward was JPMorgan putting on the finishing touches and deciding when the moment of lift-off would be. Oh, and along the way, I petitioned (some might say badgered) the regulators at the Justice Department, CFTC, CME Group and JPMorgan itself ...
To read this article in Commodity Trade Mantra in its entirety, click here.