Money & Markets: Market 'Is an Inflation-Driven Bubble' Ready to Pop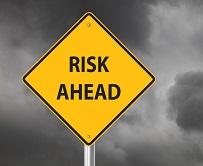 Article by Eugene Townes in Money & Markets
Euro Pacific Capital CEO and economist Peter Schiff's outlook for the U.S. stock market in 2020 isn't very optimistic, and it's not because of the coronavirus — yet.
"Look, obviously, it's too early to tell if there'll be any kind of impact or meaningful impact on global trade, GDP or the markets as a result of this virus," Schiff said in a recent interview on RT Boom Bust.
The perennial gold bull thinks the real issue with the market is that stocks are extremely overvalued, thanks to the Federal Reserve, which he argues has created a fake rally through its "stealth quantitative easing" action that's pumping fake money into the system.
"It should be coming down. The only thing really supporting it is the Federal Reserve and all the money they're printing with their stealth QE program, although it's not stealth really," Schiff said. "Everybody knows they're doing it. They just refuse to admit it."
Dallas Fed Chief Robert Kaplan even admitted that the central bank's action is affecting assets earlier this month.
"My own view is it's having some effect on risk assets," Kaplan said. "It's a derivative of QE when we buy bills and we inject more liquidity — it affects risk assets. This is why I say growth in the balance sheet is not free. There is a cost to it."
Schiff thinks the market isn't being bolstered by factors that normally drive a rally, and soon enough the bubble is going to burst.
"There're no earnings behind this," he said. "There's no strong economy behind this. This is an inflation-driven bubble, but the air should be coming out."
To read this article in Money & Markets in its entirety, click here.