Forbes - Stock Market Crash 2020: Welcome to the End Game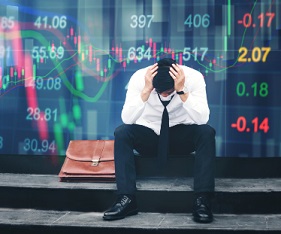 Article by Clem Chambers in Forbes
If this chart doesn't make you think the crash is coming soon, then probably nothing will:
The Nasdaq is on its final run and is going vertical, a classic end of bubble move. This is trader heaven and turns into speculator hell for those who think that markets do grow to the skies. It could go up a long way in price but it won't go for long in time.
It could last to Christmas, it could fold tomorrow, but my feeling is that unless this bubble is cut down by the Fed, the final move will be large and quick.
You can refer to the dotcom crash for the general shape of what looks possible next.
The attempts by the government to pump up the economy with new money is resulting in it going straight into equities and straight into the tip of the equity spear, the giant high beta story stocks. This is a malfunction of the QE mechanism that supports asset prices and slowly trickles the benefits of this support down the pyramid of wealth.
Now the game is up because the new money is going straight into this bubble of financial assets that are spiraling up out of control.
If we now get a Nasdaq bull vertical that is the end of the chapter of the process, it will be followed by a devastating crash as everyone dashes to the exit in a blaze of wealth destruction.
The Federal Reserve needs to get a lid on this fast and it appears to be trying to by tapering its balance sheet, but the bubble is still fizzing and if ...
To read this article in Forbes in full and view the critical relating chart, click here.