Markets Insider: The S&P 500 Could Crash Nearly 50% as a Brutal Recession Takes Hold, Veteran Technical Analyst Warns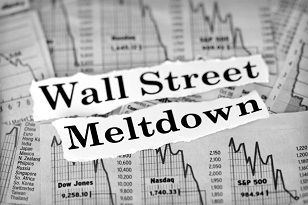 Article by Theron Mohamed in Markets Insider
The S&P 500 could crash nearly 50% as the US economy sinks into a severe recession, a veteran technical analyst has warned.
"There's something very, very wrong with this market," Milton Berg said on the latest episode of the "Forward Guidance" podcast. Berg, who runs his own advisory firm, and has previously worked as a commodities analyst and trader, fund manager, and advisor to elite investors like George Soros and Stanley Druckenmiller, laid out a raft of reasons why he's deeply worried about the stock market's outlook.
For one, Wall Street has grown too complacent about the risk of a recession, he said.
"The reality is the ......