Fortune: Stocks' Big Rally from the Bear Market is More Like a Dead Cat Bounce, UBS Says. 'We Expect Renewed Volatility Ahead'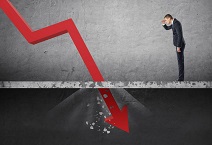 Article by Will Daniel in Fortune magazine website.
The stock market got off to one of the worst starts in its history this year as sky-high inflation, the war in Ukraine, and COVID-19 lockdowns in China plagued the global economy.
The S&P 500 fell nearly 24% through the first six months of 2022, with the tech-heavy Nasdaq faring even worse. But since then, the market has recovered, with the S&P 500 rising more than 16% from this year's June 16 $3,666 low.
Is it a durable recovery or is it what Wall Street likes to call a "dead cat bounce," or even a "sucker rally"? Morgan Stanley has repeatedly argued that the recent stock market rally is nothing but a bear market trap, while Bank of America .......

To read this article in Fortune in its entirety, click here.