Traders Magazine: Why Global Stock Markets Rise Despite an Economic Collapse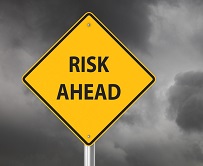 Article in Traders Magazine
We all know or have a feeling that our economy is no longer an economy, but more of a balloon that inflates and deflates depending on how much air the Federal Reserve decides to pump in.
Right now, the most powerful central bank needs a sizeable cannister as economic indicators continue to show poor readings: The world's most influential PMI, the Institute for Supply Management's Report on Business (ISM), points to contraction at 47.2, freight volumes are down, year on year, every month for the past two years, and even the most lagging of economic indicators like jobless claims are in a bearish trend moving into the new decade.
As the U.S economy continues to falter, a decline in global economic activity continues to emerge: Germany has narrowly avoided recession after posting -0.2% and 0.1% GDP growth in respective quarters. The Chinese economy is experiencing hiccups as financial institutions continue to be bailed out and taken over by authorities, and the U.K narrowly avoided recession despite delaying a "no-deal" Brexit.
But if leading indicators are pointing to a global economic contraction, why are stock markets — the most reactionary markets in the world — still climbing to all-time highs? Quite simply, they are no longer a barometer for economic fundamentals.
So if fundamentals are out of fashion, what's the new trend driving stock markets higher? The truth is the stock market is no longer a barometer for the value of companies, instead, it is a barometer for liquidity within the financial system, and, right now, there's an excess supply.
To counter the poor global economic data, Federal Reserve Chair, Jerome Powell, announced recently that the Fed will continue to prop up markets in 2020 by injecting billions of dollars, daily, into the financial system. And although he insists it's not QE (quantitative easing), in reality, it's a repeat of the same process: the rapid re-expansion of the Federal Reserve's balance sheet.
Politics is always at the center of most stock market bubbles which are more likely to form when a President has an attraction to ultra-low interest rates such as Trump — it's a real estate tycoon's dream. Every time the stock market falls to an unsatisfactory level, the President protests, and the Federal Reserve lowers rates. The consistent decline in interest rates creates an increasingly cheaper financial environment, enabling almost anyone to take out cheap loans and buy stocks they can't afford outright, increasing the size of the bubble further.
To read this fascenating and informative article in Traders Magazine in its entirety, click here.