Market Watch: Michael Burry of 'The Big Short' Fame Thinks the Market Selloff May Be 'Halfway There'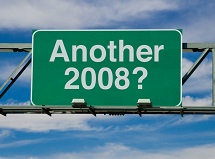 Article by Barbara Kollmeyer in Market Watch
Blink and you'll miss market-missive tweets doled out sparingly from Michael Burry, the investor who rose to fame after correctly predicting the collapse of the U.S. market.
In his latest now-you-see-it-now-you-don't tweet, the founder of Scion Asset Management appeared to be flagging that markets may be halfway through the recent selloff, following a bleak first half that marked the worst since 1970 for the S&P 500.
"Adjusted for inflation, 2022 first half S&P 500 down 25-26%, and Nasdaq down 34-35%, Bitcoin down 64-65%. That was multiple compression. Next up, earnings compression. So, maybe halfway there," Burry tweeted late Thursday.
Burry is likely referring to multiple compression, when rising interest rates make bonds more attractive relative to equities, and make stocks less attractive by comparison. Earnings compression can be caused by fears that recession will hit earnings growth.
In late May, a cryptic tweet from Burry, whose bet on the housing market collapse was featured in the book and later movie, "The Big Short," hinted of a 2008-style crash ahead. "As I said about 2008, it is like watching a plane crash. It hurts, it is not fun, and I'm not smiling," he said in a tweet that was later deleted.
Around a year ago, he warned markets were headed for "the mother of all crashes," which was followed by a selloff in U.S. stocks and bonds months later as investors .......
To read this article in Market Watch in its entirety, click here,