Financial Post: No Matter How You Slice it, Markets Are in a Bubble of Historic Proportions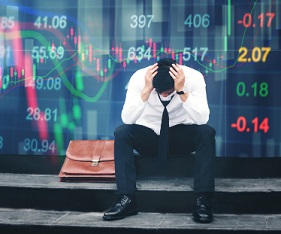 Article by David Rosenberg in Financial Post
We are in a huge bubble now. Vaccine or no vaccine. Economic and earnings recovery or not. With or without the massive monetary creation by the U.S. Federal Reserve. This is a bubble of historic proportions.
Some will say that the valuations are supported by interest rates. Frankly, real 10-year rates moved into negative terrain in January, before the stock market plunged and before the recession began. Now, they have become even more negative.
There is actually no such thing as a free lunch.
Don't be fooled by the fact that the monthly U.S. data are beating "expectations" (like earnings). At the margin, economic momentum is starting to wane in the more up-to-date data. The bounce we saw previously in consumption growth is ebbing. Initial U.S. jobless claims are back rising at a one-million pace over the past two weeks. The latest information on mobility, retail traffic and airline activity has softened, and bankruptcies are mounting.
That said, the bulls are in charge. The market is always right, so they say. Indeed, it was right in September 1929 and then right again a month later. It was right in September 2007 and then right again a month later. It was right in February 2020 and also right a month later.
Valuations are at extreme levels. No matter what decision you make, know that.
This isn't to say something calamitous is going to happen. But this market is trading at dangerously high valuations should anything — financial, economic, political — not go according to plan.
The higher they are, the harder they fall. There is no margin for error here and history shows ...
To read this article in Financial Post in its entirety, click here.