CNBC: U.S. Market is 'Smoking Dope on Earnings' and Investors are Likely to Be Disappointed, Economist Says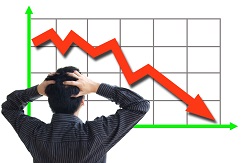 Article by Holly Ellyatt in CNBC financial
Investors should stay bearish on U.S. stocks until the full extent of the economic damage caused by the coronavirus pandemic is known, according to TS Lombard, which warned that investors were over-estimating a quick recovery in U.S. corporate earnings.
Charles Dumas, chief economist at the economic research firm, told CNBC Tuesday that "the market is essentially trading off a view about 2021 that is not going to happen."
"The basic point here is that in 2021 the market estimates of S&P earnings are not merely up from 2019 but they're right back on the long-term growth trend, which is highly improbable. On our forecast, the relationship of the economy to earnings produces a 2021 number that is down probably around 20% from the 2019 level," he said.
"Essentially what we're saying is that the market is smoking dope on earnings, for one. And for two, it's (trading) at a P/E (price to earnings) ratio that even in relation to its own optimistic view about earnings, takes you right back to the 1999-2000 peak of tech bubble."
"In our forecasts this is a direct result of the economic recovery from the dire Q1-Q2 (first quarter-second quarter) recession being only gradual – a view that is widely shared by economic forecasters, including the Fed, but ignored by investors," Dumas and his team wrote.
U.S. stock market performance appears to have become disconnected from the economy throughout the pandemic.
"For the current level of prices to be justified, you'd have to have an extreme upside scenario, and we simply don't expect that."
"Essentially, the market is presuming something along those lines. Without that, the earnings are going to be a disappointment and the market will come ...
To read this article in CNBC financial in its entirety, click here.