Reuters: Slumping U.S. Stock Market Technical Indicators Flash Warning Sign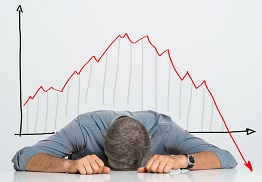 Article by Saqib Iqbal Ahmed in Reuters
U.S. stocks are looking expensive again to some investors, as the Federal Reserve's hawkish message lifts bond yields and pushes market participants to reassess equity valuations.
That valuation - far below the nearly 22 times forward P/E stocks commanded at the start of the year - may have seemed reasonable earlier this month, when markets were rallying on hopes that the Fed would end its monetary tightening sooner than previously anticipated.
Fed Chairman Jerome Powell all but crushed those hopes with an unambiguously hawkish message at last week's Jackson Hole conference, and some investors now believe stock valuations may have to fall further to reflect the risks of rising bond yields and a looming recession.
Comparatively modest valuations .......
To read this article in Reuters in its entirety, click here.