MarketWatch: A Bear Market in Stocks Just Became More Likely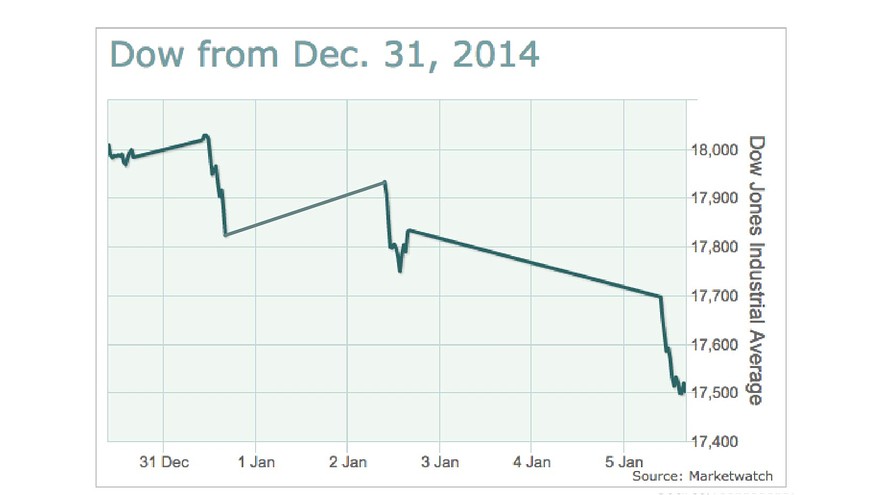 Source: MarketWatch
The Dow's direction in the first two days of January often is a predictor for the remainder of the year
Bad news, investors: The Dow Industrials' 300-plus-point drop Monday markedly increases the likelihood that the bull market has neared its end — if it hasn't already.
That's because the stock market's performance in the first two trading days of January has a surprisingly good record of forecasting the direction for the next 12 months.
For the first two trading days of this year, the Dow dropped 1.8%. That's even bigger than the 1.6% decline the Dow posted over the first two days of 2008, a fateful year that would later experience the worst bear market since the 1930s.
Needless to say, the Dow's decrease over the first two trading days of this year doesn't guarantee that the Dow will drop from now until the end of 2015. The statistics reported here are based on averages and probabilities.
Last year, in fact, the Dow dropped 0.6% over the first two trading days, but nonetheless produced a modest gain from then until the end of 2014 of 8.2%.
Still, 2014 was an exception. Perhaps that's why the market was unable to mount any serious rally at the end of Monday's session.