Bloomberg News: Gold Tops $1,900 as Veteran Mobius Says Buy Now and Keep Buying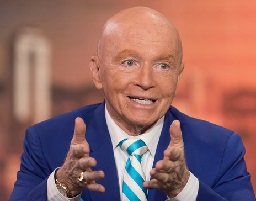 Article by Ranjeetha Pakiam in Bloomberg News
Gold traded above $1,900 an ounce for the first time since 2011, edging closer to its all-time high set that same year, as flaring political tensions and worries over global growth added fuel to the rally.
Increasing signs that the prolonged pandemic is stalling an economic recovery and the recent spat between the U.S. and China are underpinning the metal's appeal.
Gold's also getting support from a confluence of low or negative real rates, a weaker dollar and expectations of rising inflation amid massive liquidity injections from central banks.
Gold is heading for a seventh weekly gain, the longest stretch since 2011, while silver is poised for its biggest weekly advance in about four decades.
"When interest rates are zero or near zero, then gold is an attractive medium to have because you don't have to worry about not getting interest on your gold and you see the gold price will rise as uncertainty in the markets are rising," Mark Mobius, co-founder at Mobius Capital Partners, said in a Bloomberg TV interview. "I would be buying now and continue to buy."
Gold's rally may ...
To read this article in Bloomberg News in its entirety, click here.