Market Watch: The Rise of Mom-and-pop Investors in the Stock Market Will 'End in Tears,' Warns Billionaire Cooperman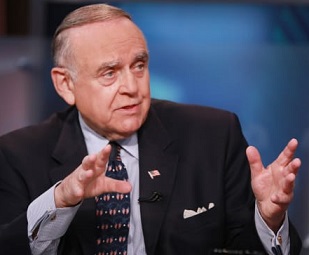 Article by Mark DeCambre in The Wall Street Journal Market Watch
Billionaire Leon Cooperman on Monday said that the emergence of individual investors eagerly scooping up stocks that have been rocked amid the coronavirus-induced downturn will ultimately not end well for those individual investors.
The 'Robinhood markets are going to end in tears," said Cooperman during CNBC's show "Halftime Report" on Monday, referring to the popular online trading platform.
Cooperman referred to a Barron's article that noted that free trading app Robinhood has added more than three million accounts this year, and now has over 13 million, with a median age of 31.
A number of recent reports attribute the market's rally since its March 23 low, and its subsequent choppy trading, to an era of zero-commission discount brokerage trades, ushered in by Charles Schwab, and platforms like Robinhood that cater to younger investors.
Critics like Cooperman say that a dearth of diversions due to COVID-19 lockdowns and unemployment have created a perfect environment for newly minted day traders to wreak havoc on Wall Street.
On Monday, Cooperman pointed to purchases of bankrupt car-rental company Hertz Global Holdings Inc., which has drawn feverish buying interest from bargain-hunting investors, even though the company's bankruptcy means that there is little if any equity value in the enterprise.
"The gambling casinos are closed and the [Federal Reserve] is promising you free money for the next two years, so let them ....
To read this article in Market Watch in its entirety, click here.