Market Watch: Weaker Growth Will Offset a Fed Rate Cut, So Sell Stocks, Warns Morgan Stanley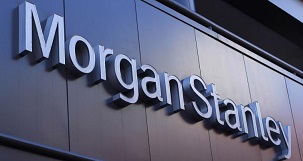 Article by Mark Cobley in Wall Street Journal Market Watch
So we start the week with U.S. stock market indexes just a few steps away from all time highs.
That is even after Friday's extra strong jobs data rattled some investors, who worried that the Fed could be deterred from cutting interest rates in a few weeks. But according to CME Group, that cut is happening.
Our call of the day though, kicks things off with a warning from Morgan Stanley which is "putting our money where our mouth is" and downgrading global equities to underweight from equal-weight.
Here's why: 'The most straightforward reason for the shift is simple—we project poor returns," said Andrew Sheets and a team of strategists.
Morgan Stanley is expecting a rate cut, but Sheets argues history shows that when central banks cut because growth is weak, it is the weakness that matters more for stocks in the end. "If you don't believe us, we have some European stocks from April 2015, shortly after the European Central Bank's first QE program was announced, that we'd like to sell you", he added.
To read this article in Market Watch in its entirety, click here.