Bloomberg News: Wall Street Warns of Mounting Recession Risk from Trade War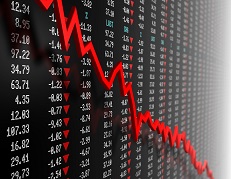 Article by Will Mathis and Enda Curran in Bloomberg News
Wall Street's biggest banks lined up to warn investors of growing recession risks from the escalating trade war between the U.S. and China.
A global recession could start within nine months if President Donald Trump imposes 25% tariffs on an additional $300 billion of Chinese exports and Beijing retaliates, according to Morgan Stanley. Separately, JPMorgan Chase & Co. said the probability of a U.S. recession in the second half of this year had risen to 40% from 25% a month ago.
Government bonds yields have tumbled this year as investors moved to price in an economic slowdown and central bank easing -- and a key recession indicator, the gap between three-month and 10-year Treasury rates, is sending the strongest warning sign since 2007. Yet strategists at JPMorgan and Citigroup Inc. see scope for even lower yields.
Also sounding the alert, economists at Goldman Sachs Group Inc. said they now expect the U.S. to impose 10% tariffs on the remaining $300 billion-worth of imports from China and on all Mexican goods, too. The bank lowered its U.S. second-half growth forecast by about half a percentage point to 2% and said it sees a greater likelihood of interest-rate cuts from the Federal Reserve.
To read this article in Bloomberg News in its entirety, click here.