Fox Business: US National Debt Nears $31 Trillion and Counting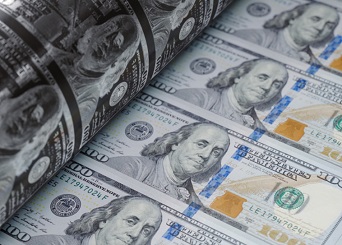 Article by Peter Kasperowicz in Fox Business website
America's government debt is on the verge of eclipsing $31 trillion for the first time ever, even as COVID-related federal spending slows.
Treasury Department data released late last week showed the total national debt was $30.9 trillion and on pace to hit $31 trillion as early as this month.
In 2020, when COVID led to a sharp economic downturn and a dramatic spike in new federal spending, the government spent a record-high $3.1 trillion more than the revenue it collected. In 2021, the budget ........
To read this article in Fox Business website in its entirety, click here.