Amazing 10 Year Returns for Rare Coins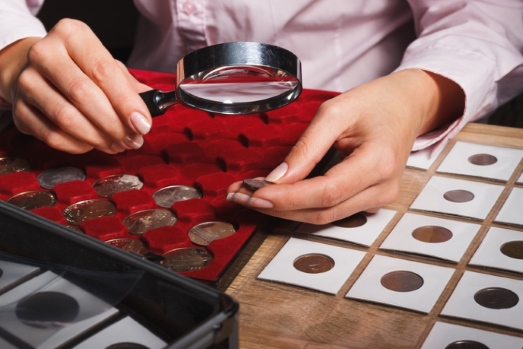 Rare coins (numismatics) versus bullion. This is the age old question in the precious metals market. According to a recent article in The Economist magazine, the better investment returns might surprise you.
According to Knight Frank (cited in the Economist), returns over 10 years ending in 2016 were 139% for art, 133% for stamps, -31% for furniture AND 58% for S&P 500.
Guess what asset class beat them ALL?"
That's right….. Rare Coins (Numismatics). Investors who are willing to take another look at numismatics are positioning themselves for incredible returns, averaging 195% over 10 years.
Needless to say, the S&P 500 and Dow Jones don't even come CLOSE to those kind of returns.

But yes, that is the rate of return on the entire asset class of collectible numismatic coins over the last 10 years ending in 2016 as calculated by the consultancy Knight Frank.

Now, there is no doubt that because of bad practices and poor self-policing in the past, the numismatics business has gotten a pretty bad reputation. But all that is changing - largely thanks to organizations like the Professional Coin Grading Service (PCGS) which opened its doors in 1986.
From the Economist:
"The market's wild-west days ended in 1986 when the first independent coin certifier, the Professional Coin Grading Service (PCGS) based in California, established inself as an authority on authenticity and quality. Grading each coin on a one to 70 scale, PCGS gave the market transparency, boosting investor confidence and sales volumes. Today, global sales of rare coins are estimated at $5bn-8bn a year, with 85% of the market in America. So important has third-party grading become that almost all rare coins sold at auction these days have been graded and sealed in stickered plastic by either PCGS or its main rival, Numismatic Guaranty Corporation (NGC), which is based in Florida.

Some blame the grading system itself for the eye-watering returns. Investors cling to the assigned grade: even a one-point boost can double or even triple a coin's retail price. An 1884 silver dollar from the San Francisco mint, for instance, sells for $19,500 at the 62 grade but surges to $65,000 at 63."

The numismatics market is getting better all the time. It has taken awhile, but collectible coins are making great strides towards regaining their reputation and taking their rightful place in elite investor's portfolios.

With potential returns like 195%, don't you owe it to yourself to take another look at numismatics.